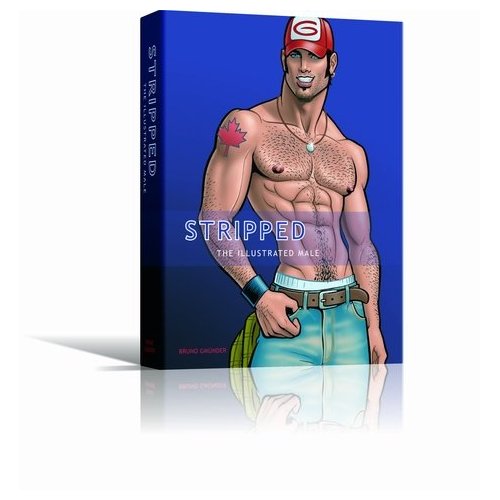 I meant to post this last week, but I have been pretty busy. Last week I recieved my contributors copies for Stripped, a new volume of comic and illustration work by my German publisher, Bruno Gmuender.
There's a healthy portion of California-based comics artists in the book, including Sean Platter, Brad Rader, Dave Davenport, Justin Hall, Glen Hanson, and myself. There's also appearances by some top caliber international guys as well, including Tom Bouden, Gengoroh Tagame, and Ralf Konig. It's a big, hevy 360 page book — one could do battle with this — and features Gmunder's top caliber design and reproduction work.
As a sampler of devine distribution florida, its $29 price tag is a steal.